We strive to provide clients with excellent customer service in a caring, professional manner. We only work with the highest quality local vendors. We are continuously improving our processes through professional development, utilizing the latest technology, and listening to our clients. Our goal is to make the job of being a board member of a condominium association as easy as possible to provide carefree condo living to owners.
Michael Clark, President

Michael Clark founded Maine Condo Companies in 2012. Michael was a Certified Public Accountant in the State of Maine. He received his Masters in Business Administration from the University of Southern Maine. He worked in accounting for 15 years before starting Maine Condo Companies. During this time, he worked for local accounting firms and real estate management companies.
After purchasing a condominium for his first residence and serving on its board, he discovered that condominiums were his passion. In 2012, Michael started Maine Condo Companies. He has been passionately serving his condominium association clients' financial and property management needs ever since.
MICHAEL CROWELL, CMCA, AMS – SENIOR PROPERTY MANAGER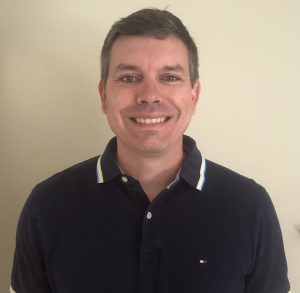 Michael has a passion for helping others. One of his strengths is assessing the needs of others and plotting a path to fill them. Michael is a Certified Manager of Community Associations and Association Management Specialist. Running his own home renovation business and working for other home repair contractors has given him experience in many aspects of residential homes. This experience along with his strong character and leadership skills are invaluable when managing our properties.
Jackie Aiken – Property Manager
Jackie brings her years of experience working for a large national bank and other businesses helping manage their commercial properties. Jackie is hard working, effective, thoughtful, dedicated, helpful, collaborative, personable and sharp.
MICHAEL TYNAN – PROPERTY MANAGER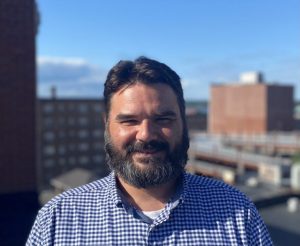 Michael takes pride in his work. He likes to take his time and takes pleasure in building healthy relationships with all clients and vendors to ensure he provides the best possible services.
Originally from New York, Michael has a background in general contracting, office management, human services, and diversity & sensitivity training. Michael has always enjoyed working with his hands and would do small home repairs for friends and family in his free time. In NY, he was an office manager for 7 years before making the move to Midcoast Maine in 2012. Upon relocation, Michael began working as a General Contractor where he honed his skills in carpentry, plumbing, mechanics, landscaping, and overall general maintenance. His career in Property Management began in Thomaston, Maine in 2015 where he oversaw the maintenance of mix use properties in the Midcoast region.
After a few years in the private sector, Michael took those skills to the State of Maine as a Facilities Site Manager for the Department of Health and Human Services. With the state, he furthered his technical knowledge in building systems, operational policies & procedures, and health & safety standards. In 2021, Michael came back to the private sector as a Commercial Property Manager further enhancing his property management knowledge and since has become certified for home inspections.
Outside of work, Michael likes to spend his free time with his close friends, his family, and his cat Tiggy. He tries to be involved within the community and volunteers his time with the Restorative Justice Project. He can be found walking/hiking on random trails throughout the state in any season. Michael also enjoys playing cards, golf, basketball, softball and flag football.
INGRID HORVAT – PROPERTY MANAGER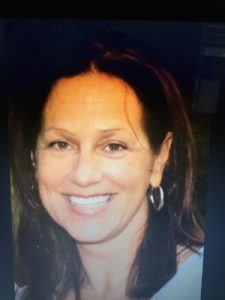 Ingrid has years of experience managing HUD properties and various administrative positions. This experience and organization skills make her a very effective manager of our properties.